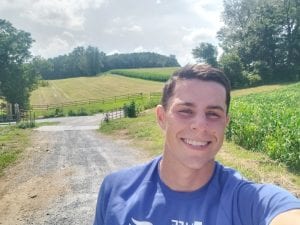 My name is Dominic Mirenda and I just finished my 2nd year of college at Saint Charles Borromeo Seminary.
During my training for Biking for Vocations, in this photo, I was 12mi into my bike ride and had just arrived at the beautiful ChesLen Preserve in Embreeville. I'm excited to see more of the Archdiocese of Philadelphia during the Biking for Vocations Pilgrimage - just like I've been exploring my own hometown of western Chester County while training.
Please continue to pray for all the seminarians who are training for the Biking for Vocations Event!
God Bless!